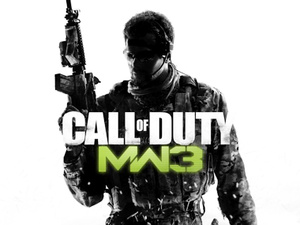 Activision has announced today that its blockbuster smash hit Modern Warfare 3 has surpassed $1 billion in revenue, and it only took the game 16 days to do so.
The milestone was hit one day quicker than it took "Avatar," the most profitable movie of all time, to reach $1 billion in sales.
CEO Bobby Kotick notes:
Engagement of our Call of Duty audience continues to rise around the world. Call of Duty as an entertainment franchise has made an indelible mark on popular culture and its broad and continued success is further validation that audiences increasingly value interactive experiences over passive experiences.

Call of Duty is now amongst that rarified group of sustained franchises like "Star Wars", "Harry Potter", "Lord of the Rings" and the National Football League (NFL) that attract or engage tens of millions of people every year or every new release.
Concludes Eric Hirshberg, CEO of Activision Publishing:
Call of Duty has become that rare entertainment franchise that transcends its own genre. Core gamers love it, as our stellar reviews show. But every year, new people are drawn into Call of Duty. And while the franchise continues to set records, our fans still seem to want more, demonstrated by our record setting start on Call of Duty Elite. We are committed to helping everyone connect, compete and improve their game, Call of Duty style.