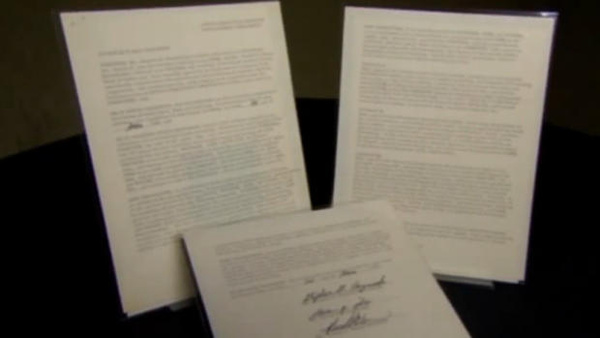 The three type-written pages that are Apple's founding documents have sold for $1.59 million today at Sotheby's.
On April 1st, 1976, Steve Jobs, Steve Wozniak and Ronald Wayne all signed the documents which are headlined "
Apple
Computer Company Partnership Agreement."
No one has heard of Wayne because he withdrew as a partner just 10 days into the new company, losing a 10 percent share of the company that is now worth over $350 billion.
Wayne, later in life, said of his decision:
"If I'd stayed with them, I was going to wind up the richest man in the cemetery."
Pencom Systems CEO Wade Saadi is the current owner of the documents.
Sotheby's
says the winner was a phone bidder
. The anticipated sale price was $150,000.