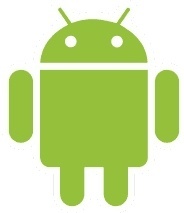 VisionMobile's latest 'The Open Governance Index' report has called
Android
the "most closed" open source platform.
The report looked into Android,
Qt
, Symbian, MeeGo,
Mozilla
, WebKit,
Linux
and Eclipse, with Android coming in last and Qt coming in first.
Reads the
report
:
Android ranks as the most closed project, with an Open Governance Index of 23%, yet at the same time is one of the most successful projects in the history of open source. Is Android proof that open governance is not needed to warrant success in an open source project?"
VisionMobile then suggests that Android became popular thanks to the financial backing of its creator, Google:
Google has made Android available at 'less than zero' cost, since Google's core business is not software or search, but driving eyeballs to ads. As is now well understood, Google's strategy has been to subsidize Android such that it can deliver cheap handsets and low-cost wireless Internet access in order to drive more eyeballs to Google?s ad inventory.
The company's infographic is attached.