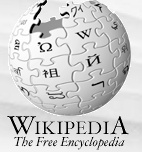 Wikipedia
co-founder
Jim Wales
has posted a straw poll asking whether there is support for a "community strike" to get the word out about
SOPA
.
The idea was prompted by a similar action taken previously on the
Italian
Wikipedia homepage to protest a law which could potentially have forced that page to shut down permanently or risk massive fines any time someone felt their image was harmed by the site.
Last Friday Wales wrote:
A few months ago, the Italian Wikipedia community made a decision to blank all of Italian Wikipedia for a short period in order to protest a law which would infringe on their editorial independence. The Italian Parliament backed down immediately. As Wikipedians may or may not be aware, a much worse law going under the misleading title of "Stop Online Piracy Act' is working its way through Congress on a bit of a fast track. I may be attending a meeting at the White House on Monday (pending confirmation on a couple of fronts) along with executives from many other top Internet firms, and I thought this would be a good time to take a quick reading of the community feeling on this issue. My own view is that a community strike was very powerful and successful in Italy and could be even more powerful in this case. There are obviously many questions about whether the strike should be geotargetted (US-only), etc. (One possible view is that because the law would seriously impact the functioning of Wikipedia for everyone, a global strike of at least the English Wikipedia would put the maximum pressure on the US government.) At the same time, it's of course a very very big deal to do something like this, it is unprecedented for English Wikipedia.
Not surprisingly, the responses so far have overwhelmingly been supportive of some action to protest SOPA, with a very small number of people objecting on various grounds. The general consensus among supporters of the idea is that Wikipedia should act because of the threat SOPA poses to the site's existence in the US.
Many say they are generally opposed to Wikipedia taking a political stand, but believe SOPA should be an exception. Some also mention they believe the general public is not aware of SOPA's existence or what it could mean for websites like Wikipedia.
For the most part, those objecting are simply opposed to Wikipedia taking any action which could be construed as supporting a political position.
For more information on what is being discussed, or to join the discussion yourself,
visit Wikipedia
.