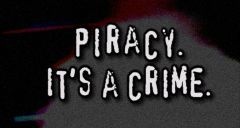 As is their annual tradition,
TorrentFreak
has revealed the top 10 most pirated video games for the year.
The list is accurate as of December 30th and the site has listed for most the major platforms including PC, Xbox 360 and
Wii
. PS3 downloads are so low they were not worth noting.
For the PC,
Crysis 2
topped the list, mainly because it was released early in the year and had a pre-release leak. For the Xbox 360,
Gears of War
3 unsurprisingly took the top spot. In the same vein,
Super Mario Galaxy 2
took the title for the
Nintendo Wii
.
One month before its launch, an unfinished copy of
Crysis
2 hit the web, leading to an early boost in piracy.
TF
says the real numbers began when the full version hit in March.
As is standard, PC games are the most pirated, as they are the easiest to do so and do not require any kind of modded console or other special requirements. The lists are composed from all public
BitTorrent
trackers and "other sources." It is unclear if TF uses
P2P
, newsgroups, private
tracker
or cyberlocker numbers, which would all be very hard to gauge.
PC Game Downloads on BitTorrent in 2011 (Game, total downloads, release date):


1 Crysis 2 (3,920,000) (Mar. 2011)
2 Call of Duty: Modern Warfare 3 (3,650,000) (Nov. 2011)
3 Battlefield 3 (3,510,000) (Oct. 2011)
4 FIFA 12 (3,390,000) (Sept. 2011)
5 Portal 2 (3,240,000) (Apr. 2011)
Wii Game Downloads on BitTorrent in 2011 (Game, total downloads, release date):


1 Super Mario Galaxy 2 (1,280,000) (May. 2010)
2 Mario Sports Mix (1,090,000) (Feb. 2011)
3 Xenoblade Chronicles (950,000) (Aug. 2011 EU)
4 Lego Pirates of the Caribbean (870,000) (May. 2011)
5 FIFA 12 (860,000) (Sept. 2011)
Xbox 360 Game Downloads on BitTorrent in 2011 (Game, total downloads, release date):


1 Gears of War 3 (890,000) (Sep. 2011)
2 Call of Duty: Modern Warfare 3 (830,000) (Nov. 2011)
3 Battlefield 3 (760,000) (Oct. 2011)
4 Forza Motorsport 4 (720,000) (Oct. 2011)
5 Kinect Sports: Season Two (690,000) (Oct. 2011)