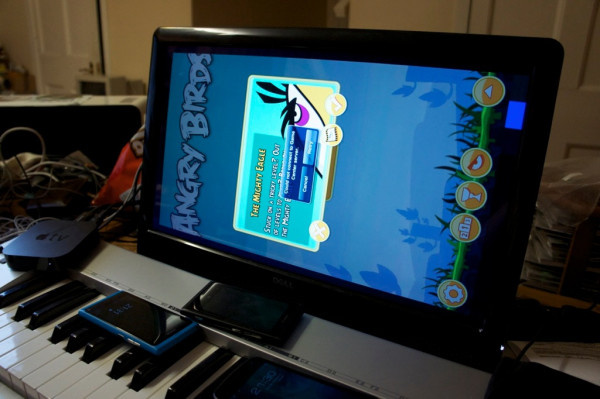 Hackers appear to have figured out a way to run full-screen
iOS
apps on a jailbroken
Apple
TV set-top.
The Irish dev Steven Troughton-Smith, known mainly for his work on getting Siri to work on older iOS devices, notes he has jailbroken the 2nd gen Apple TV to run iOS applications at
720p
, and in full screen. The hack is not yet available to the public, but Smith did post a video on YouTube.
Smith also says the hack in current form was done with a custom springboard.
The dev added (via
Cnet
)
Nick had written this amazing window manager for the iPad that replaced the entire homescreen, allowing you to run multiple apps side by side, and I realized this could enable iOS apps on the AppleTV for the first time. We've spent the past 2 days modifying everything to work really well on the AppleTV screen size, etc, and getting apps to run.
In his video, a full-screen Angry Birds is "kind of" running, sideways. Check it here: