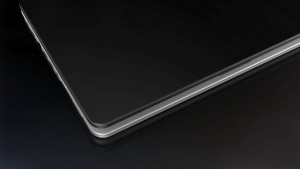 HP
has sent out a "teaser" video today showing off their "Spectre"
ultrabook
.
The Spectre, which will likely be properly named at
CES
next week, will be the company's second ultrabook following last year's 13.3-inch Folio. The video itself gives no details on the device, but an FCC filing leaked last week implies it will have a 14-inch display.
Additionally, the device
will likely
use an extremely efficient Ivy Bridge processor. The processors, from
Intel
, are set for release in April.
Ultrabooks, which accounted to just 2 percent of all global PC shipments in 2011, are expected to jump to 13 percent this year and over 40 percent in 2015. So far there are no real competitors to the
Apple MacBook Air
, which was released in 2008 and defines the genre.
Over 50 new ultras are expected to be launched at CES, alone. Ultrabooks, which offer over 8 hours of battery life per charge, are extremely thin, and weigh under 3 pounds, are the PC industry's last hope to stop the momentum of the tablet industry.