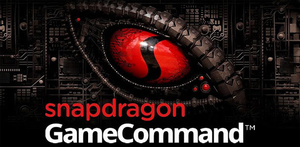 Earlier this month, chip maker Qualcomm launched their GameCommand application for
Android
devices.
The app shows off what games in the market are optimized for their Snapdragon CPUs, including single and dual core models. To even download the application you need to have a device with a Snapdragon CPU.
Dave Durnil, Director of Advanced Content and Gaming at Qualcomm (via
AandMe
), says the second, much-improved version of the app is coming next month at the
Mobile World Congress
. The updated app will bring the ability to add custom RSS feeds and new filters to sort games by publisher, size, etc.
Additionally, tablet layout support will be much improved.
Finally, and most notably, Qualcomm has now invested in an in-house studio which will create 1 major Android title every year. The studio currently has one "mini-title," the popular "Desert Winds."
Qualcomm has deals with Gameloft and EA for exclusive titles optimized for Snapdragon, and there are already 100 total titles in the GameCommand library.