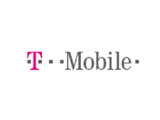 It looks like T-Mobile is preparing for a whole new lineup of
Android
devices this spring.
Six popular phones have been designated "near EOL (end of life)," meaning their time left on the carrier is likely short. However, the designation could also mean that they just have an overabundance of inventory, which they expect to last for some time.
The devices are
the
HTC
myTouch 4G Slide,
HTC Sensation
4G, HTC Amaze 4G,
LG
Doubleplay, LG myTouch and the LG myTouch Q.
Most of the devices were released in the Q3 last year, so the news is pretty significant. Most notably, the three HTC devices have 4G support and are considered "flagship" devices.