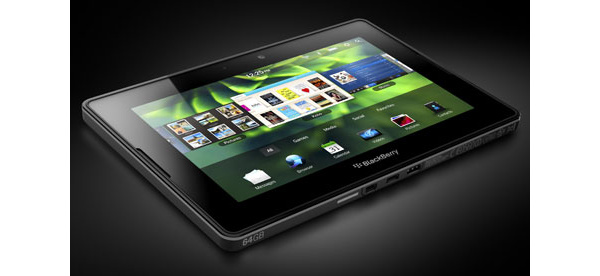 RIM has dropped the price of their PlayBook tablet, again, actually bringing the device down to a price where buyers may step up and purchase it.
Following the second slash in under 6 months, the 16GB model now sells retail for $199, the 32GB for $249 and the 64GB model for $299.
At $199, the price makes the tablet appealing, especially when compared to the current champion in the 7-inch market, the Amazon Kindle Fire. The PlayBook has double the storage,
HDMI
ouput, dual cameras, a mic,
GPS
and other features not seen on the newer Fire.
There is one major catch, however. The Playbook runs on the PlayBook OS, which could discontinued at any time, literally, especially as the tablet continues to catch little traction.
Regardless, RIM is expected to launch their Playbook 2.0 OS later this year in a final effort to make a dent in the tablet market dominated by
Apple
and
Android
.