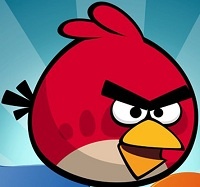 Although it is set for official release tomorrow, fans of the game can now play via Facebook.
Rovio announced last month that Valentine's Day would mark the day for "the biggest Facebook event ever," as the developer planned to release the blockbuster mobile game Angry Birds on the platform.
What will separate the Facebook version from the game available on other platforms is you will get powerups that can help you beat the pigs, a feature not available on mobile versions. Additionally, you can invite friends to top your high score after you've played, adding a bit of fun between your presumably real-life friends.
The game uses Adobe's Flash, and you can play in full screen, with no quality loss.
Arctic
has a few screenshots: