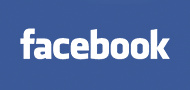 Three months after being acquired, the location-sharing app company Gowalla has shut down, as expected.
Says the statement: "Thank you for going out with Gowalla. It was a pleasure to journey with you around the world. Download your check-ins, photos and lists here soon."

The company launched in 2009, and had over 600,000 users in 2011.

Gowalla, which was made popular due to its "check-ins," had recently redesigned its mobile apps to move towards "user-generated place recommendations." The site was beginning to feel the heat from check-in services like FourSquare and from daily deal behemoths Groupon and Google before being acquired.

Some employees, including Gowalla's co-founders, will be making the move to Palo Alto to work on Facebook's Timeline initiative.