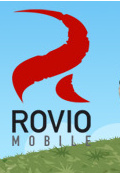 During an interview with
BI
, Rovio CMO Peter Vesterbacka has noted that the company will launch five new Angry Birds titles in 2012.
The first of those titles will be the highly anticipated "Angry Birds Space" and the other four games have already been planned.

Angry Birds Space will introduce zero-gravity gameplay and the levels will include floating rocks, planets, birds with new powers and gravity fields that are ever-changing.

Additionally, Space will launch with a full line of merchandise, helping the company become an "entertainment" company, rather than just a game company.

Finally, the company is set to introduce its first non-Angry Birds game since 2009 by the end of the year, as well.