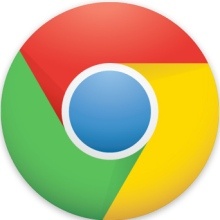 Over the weekend,
Chrome
finally dethroned Internet Explorer as the most used Web browser.
On Sunday, for a number of hours, Chrome was the most used browser in the world, taking 32.7 percent share. IE, the leader for the last decade, fell to second at 32.5 percent.
When Monday rolled around, however, and everyone went back to work, the numbers returned to IE, with the browser taking 35 percent to Chromes' 30 percent share.
The figures come via research firm
StatCounter
:
"While it is only one day, this is a milestone. At weekends, when people are free to choose what browser to use, many of them are selecting Chrome in preference to IE."
Overall, Chrome kept a 31 percent market share for March, while Internet Explorer remains on top at 35 percent. Year-over-year, the trend is undeniable, as Chrome jumped from 17 percent share and IE fell from 45 percent.
Firefox, one of the most popular browsers in Europe, kept a steady 25 percent share.