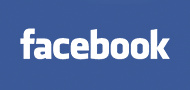 Facebook has confirmed that it did indeed purchase patents from IBM.
"I can confirm that there was a purchase but I don't have any other details to share,"
said Facebook spokesman Larry Yu.
The purchase was in response to a lawsuit brought by Yahoo, which Facebook also responded to:
"We're disappointed that Yahoo!, a longtime business partner of Facebook and a company that has substantially benefited from its association with Facebook, has decided to resort to litigation."
Original story:
According to a new report, Facebook has purchased 750 patents from IBM.

The patents will be used protection as the company defends itself from a new lawsuit brought by Yahoo.

USAT says the patents cover "technologies dealing with software and networking."

Yahoo recently sued Facebook over patent infringement, claiming the social networking giant infringed on up to 10 patents relating to advertising, privacy controls and social networking. Facebook rejected the claims and says it will defend itself in court.



Both IBM and Facebook declined comment on the purchase.