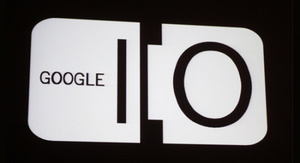 Tickets for Google's 2012 I/O conference sold out in 20 minutes, says the search giant.
Google's Vic Gundotra
has posted today
that 6250 queries hit their servers every second starting at 7:00AM, when the tickets went on sale.
The sell-out is impressive given that Google doubled the price to $900 for general admission, hoping to make the event more exclusive. Google gives away many expensive items each year, including a
Samsung
Tablet 10.1, a
Chromebook
and a 4G Mobile Hotspot to 2011 attendees.
Intended for devs and other Google fans, the event will take place from June 27th to June 29th in San Fransisco.
Google will stream the keynote and other sessions live, with all the videos made available online within 24 hours for download.