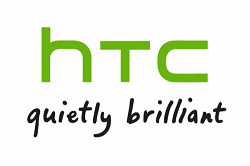 Struggling smartphone maker
HTC
has released their quarterly earnings for the Q1 2012, and they were not pretty.
For the quarter, revenues were NT$67,790 million (about $2.3 billion), a full 35 percent decrease year-over-year. Quarter-over-quarter, the company saw an equally bad fall, down from NT$101.42 billion ($3.43 billion) in the Q4 2011.

The company at least remained profitable, with an after-tax NT$4,464 million ($151 million) net income. That profit was a 70 percent decline compared to the Q1 2011, a shocking fall.

HTC recently launched their One line of smartphones, each of which has come with rock solid reviews.

The new devices, along with the company's recent purchases of Beats Audio, SyncTV and MOG should help the smartphone maker regain some footing in the ever-competitive market.