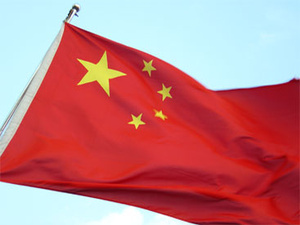 As part of their earnings report this afternoon,
Apple
announced its revenue from China, which is exploding on a daily basis.
iPhone sales were up 500 percent year-over-year thanks to the release of the iPhone 4 in the last quarter of the year.
Revenues jumped to $7.9 billion for the quarter and is now at $12.4 billion after six months. The last fiscal year, the company only made $13.3 billion revenue from China, so it is clear they will smash that figure very soon.
Says CEO Tim Cook:
"It is mind-boggling that we can do this well. For China - the sky's the limit there. I've never seen so many people rise into the middle class who aspire to buy Apple products. It's quickly become #2 on our list of top revenue countries."
Charts via
Crunch
: