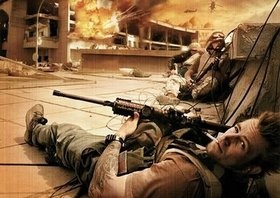 Early last year,
Voltage
Pictures filed a lawsuit against 24,583 defendants for allegedly downloading and sharing pirated copies of the Oscar-winning picture "The Hurt Locker."
In October, the studio let nearly all of those defendants off the hook, voluntarily dismissing them "without prejudice."
This week
, the same studio has come back for round two, filing a new suit against 2514 defendants who allegedly shared the movie via torrents between April and July of 2010.
All of the defendants are IP addresses from Charter Communications in Florida but they remain anonymous for the time being, as the ISP has not sent names or addresses of those accused.
The studio has filed a motion to expedite discovery of the IP addresses, and that could lead to names being revealed and settlement letters sent.