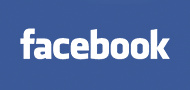 Facebook reported its quarterly earnings today, reaching a milestone of 900 million users.
Profit for the quarter fell to $205 million, down 12 percent year-over-year, even though revenue grew 45 percent to $1.1 billion for the period.
As expected, the company increased operating systems for marketing, sales and research and development. Money went towards mobile efforts as well as new advertising services and acquisitions.
Reported earlier, Facebook also purchased 650 patents from
Microsoft
, adding to the 750 they purchased from IBM in an effort to fend off a large Yahoo lawsuit.
Analysts
expect
Facebook to have $6.1 billion in full-year revenue, compared to $3.7 billion last year.