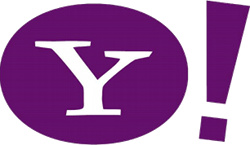 Yahoo has added two patents to its lawsuit against Facebook.
The expansion of the suit will now equal to 12 charges of intellectual property theft of Yahoo patents.

Notes Yahoo: "Today's filing underscores the breadth of Facebook's violation of Yahoo's intellectual property."

Yahoo sued the social networking giant last month. At the time, Yahoo said the patents were related to methods and systems for advertising on the Internet. "Unfortunately, the matter with Facebook remains unresolved and we are compelled to seek redress in federal court," Yahoo said in a statement last month.

The web portal company said it began by seeking licensing fees from Facebook over the patents relevant to the case, and pointed out that other companies had already agreed licensing terms with Yahoo. Talks were held between both firms but quickly collapsed, leading to the original suit.

In response to the expansion, Facebook added: "We remain perplexed by Yahoo's erratic actions. We disagree with these latest claims and we will continue to defend ourselves vigorously."