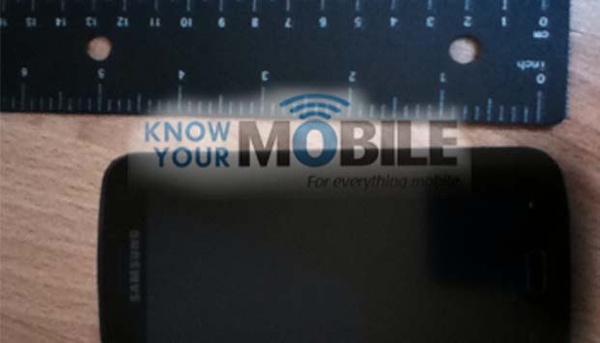 Knowyourmobile
has posted an unconfirmed picture of the upcoming
Samsung
Galaxy S III, which they claim will have a 4.8-inch screen.
If accurate, the screen will be one of the largest seen yet on a smartphone, larger than the
Galaxy S II
and the
Galaxy Nexus
but smaller than the massive
Galaxy Note
and its 5.3-inch screen.
Earlier this week, Samsung showed off the processor that will run the next phone. Called the "Exynos 4 Quad," the chip runs at 1.4GHz per core and is based on the
ARM
Cortex A9
SoC
. The processor will be first seen in the upcoming device, and is currently being sampled by other major phone makers for phones into the future.
Samsung
boasted
about the 32nm High-k Metal Gate technology, power management, and per-core dynamic
voltage
and
frequency
scaling (via Verge). The chip is also capable of "full 30fps
1080p
video playback and recording, includes an interface for
HDMI
1.4 and also an embedded image signal processor interface."
Additionally, the phone is expected to have 16GB of internal storage, and a massive 12MP rear-facing camera.