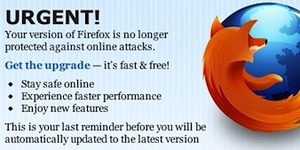 Mozilla
has officially "retired" Firefox 3.6, forcing users to upgrade next month.
The browser
will be automatically upgraded to Firefox 12
, two years after its initial release in 2010. Mozilla made a similar move to kill Firefox 3.5 last year, updating it to 4.0.
Mozilla says the decision was made to keep users safe while they browse. Security updates for the old browser ended in January, leaving 3.6 users open to vulnerabilities found after that date.
If users do not want to upgrade to Firefox 12, they can also update to Firefox Extended Support Release (ESR), a new release that Mozilla has created to soothe customers (especially IT admins) who do not, or cannot update every 6 weeks when Mozilla updates.
FESR is based on Firefox 10 and only receives security updates for one year with no need to update.
Of course, if you are enamored with Firefox 3.6, you can keep it forever by removing updates totally. To do so, head to Tools->Options->Advanced->Firefox/Automatically check for updates and uncheck it.
Firefox 3.6 still has significant share, at 13 percent of all Firefox users.