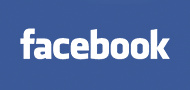 According to social media analytics firm SocialBakers, Brazil now has the second largest population on Facebook.
The social networking giant has over 900 million total users from nearly every country on the planet.
After seeing a large jump in the last quarter of 22 percent, Brazil now has 46 million Facebook users, beating out India who has held the spot for some time now.
What has lead to the growth? SocialBakers says:
"Brazil owes its success [on Facebook] to brands building high social awareness and a proactive and creative approach in gaining more fans especially in the FMCG, alcohol, beauty and fashion sectors."
Until January, Google's original social network from 2004, Orkut, was the top social network in Brazil and the site still has over 30 million users in the nation. However, the site is beginning to lose support from game and app developers as they move to the greener pastures of Facebook.
Read the rest of the report here;
SocialBakers