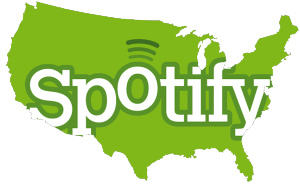 Spotify
, the popular social music service, has just been valued at $4 billion.
The company is starting to raise money this week in a new "mega funding" round, say multiple sources, although Spotify itself would not comment.

Goldman Sachs will participate in the new funding round, and account for the first $100 million. Other firms are in discussions and the total funding could reach $220 million.

The news comes on the heels of Facebook's $16 billion IPO today, which values the company at $104 billion. The social networking giant's shares will sell to the public tomorrow, and could end much higher than the current value.

Spotify currently has 10 million registered users around the globe, 30 percent of which are paying subscribers, a significant figure.