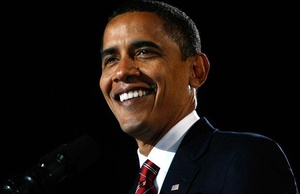 President Barack Obama has mandated today that all major federal government agency sites must become optimized for mobile devices within a year.
By "optimized," the President means at least two key services must be available on mobile phones and tablets.
Additionally, the agencies must create websites to report "on their mobile progress." These sites must be published within 90 days.
Reads the White House press release:
Innovators in the private sector and the Federal Government have used these technological advances to fundamentally change how they serve their customers. However, it is time for the Federal Government to do more. For far too long, the American people have been forced to navigate a labyrinth of information across
different Government programs in order to find the services they need. In addition, at a time when Americans increasingly pay bills and buy tickets on mobile devices, Government services often are not optimized for smartphones or tablets, assuming the services are even available online.
You can read the full memo here:
Building a 21st Century Digital Government