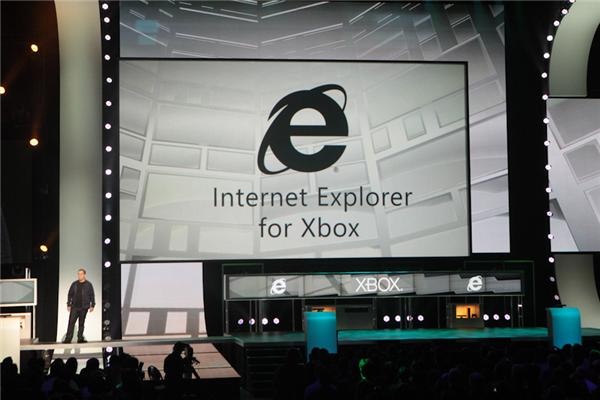 During their keynote yesterday,
Microsoft
confirmed Internet Explorer is headed to the Xbox 360.
The browser's expansion had been oft-alluded to over the course of the last six months.
As with most other features of the Xbox 360, you will need a Xbox Live Gold membership to access it. Microsoft did not give an exact date except to say it will be released in the fall.
Internet Explorer for Xbox will bring "for the first time, a fast, fluid, Web experience in the living room," said Mark Witten during his speech.
The "coolest" part of the demo was the use of
Smart
Glass. By integrating the platform into the browser, users can "scroll around the page, click links, and pinch and zoom from their smartphone or tablet."
Vid/pic via
Cnet
: