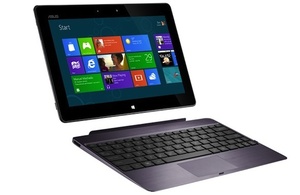 It appears that
Microsoft
is charging tablet OEMs $85 to license Windows RT.
Many had speculated that Microsoft would drop the price in order to push Windows tablets,
but that does not seem to be the case
. OEMs speaking at the Computex event say they are being charged between $80 and 95 dollars, although most were at $85.
Because of this charge, it is highly unlikely that Windows RT devices will be able to match the price of
Android
alternatives. Android is free to use thus allowing for more flexibility with components and price.
To be fair, Windows RT comes with Microsoft Office included, which is expensive in its own right but the move makes it clear that we won't be seeing sub-$500 Windows RT tablets, at least not at launch.
At Computex, the most commonly cited prices ranged from $549-799.