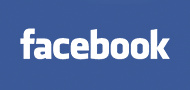 Facebook will pay $10 million to charity in order to settle a privacy suit brought against them.
The suit accused the social networking giant of violating user's right to control their own likenesses, including photos and names.
Five angry Facebook users brought the suit after they believe they "violated California law by publicizing users' "likes" of certain advertisers on its "Sponsored Stories" feature without paying them or giving them a way to opt out," says
Reuters
.
"Sponsored Stories" are ads that show up on the right side of the screen and include one of your friend's names, sometimes their picture, and the assertion that they "liked" the advertiser.
Had the suit gone class-action, it could have affected over 100 million Americans and likely would have cost Facebook billions.