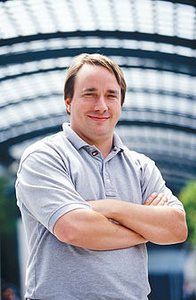 Linus Torvalds, the Finnish-born chief architect behind the
Linux
kernel (and project coordinator), had some choice words for Nvidia this week.
Nvidia does not support Linux with its Optimus technology, and that makes Torvalds not a fan.
The developer called Nvidia "the single worst company we've ever dealt with" and then dropped the F-bomb alongside with gesture using a certain finger.
Furthermore, Torvalds seems pissed that Nvidia and their Tegra line of processors are selling so well because of
Android
, the OS that is based on Linux. Fortunately, Nvidias stance is "the exception rather than the rule."
Here is the full video, it's long but the reason you are here is at the 49th minute: