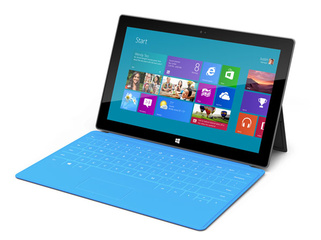 Bloomberg reported earlier today that sources are claiming to have early access to Microsoft's pricing of the Surface tablets.
The sources say the tablets will be Wi-Fi-only to begin with, in an effort to keep costs down.
Thanks to such a move, the lower-end Windows RT-based tablet will sell for $599, likely meaning the "Pro" version will cost $799 or so.
If accurate,
Microsoft
will have to compete on price with
Apple
devices that offer 4G
LTE
connectivity although Apple has admitted that there aren't too many people who care about anything other than Wi-Fi.
For more information on the Surface, check here:
Microsoft unveils Surface