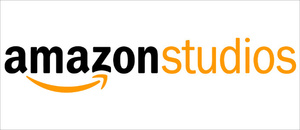 Taking aim at Netflix, Amazon Studios has selected their first four original series.
Three of the shows will be comedies and the final will be a kid's show.
Amazon Studios has been taking scripts from writers, and anyone chosen for the Series Development Slate is awarded $10,000.
The series will eventually be streamed via the Amazon Instant Video digital video service. The service is free to all Prime members.
Overall, 9000 scripts have been submitted, with 1000 series pilots submitted, as well, in the last two years.
Via
TNW
, the four projects are:
The 100 Deaths of Mort Grimley – Where a man kills himself, then is forced to become an avatar of Hell, with the duty to get a special list of 100 people to commit suicide in his stead, or else be damned to spend all of eternity next to his cruel, smothering mother.

Magic Monkey Billionaire - When their magician owner dies after winning the lottery, Rabbit and Monkey are shocked to learn that he left his money to happy moron Monkey and donated evil genius Rabbit to a 2nd grade class. In each episode, Rabbit hatches a plan to steal Monkey's billions.

Doomsday - A mockumentary about the supposed end of the world.

Buck Plaidsheep – A courageous critter from Fleecy farm, who'll face any danger and solve any problem. Armed with a variety of vehicles, Whether it be a jet pack, rowboat, hang glider or even a jeep, He always has the best vehicle to get the job done.
Amazon Studios offers "additional writing, directing, animation or artwork assistance to build the story, create pilots and carry out audience tests."