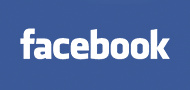 Starting this week, Facebook has changed everyone's default email address to their Facebook one.
The social networking giant unveiled the email service in 2010, but it appears to be DOA, with hardly anyone using it.

Using your @facebook.com email address allows you to send emails as you normally would through traditional email services, except you have to be logged into Facebook.

For now, on your profile page, Facebook has made the @Facebook.com address your default contact address.

If you changed your Facebook URL, that is your email address, if you haven't, then Facebook will just assign you some random numbers, making for an easy to forget email.