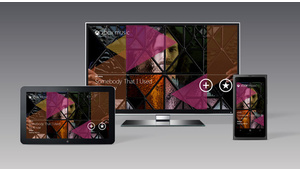 According to
Bloomberg
,
Microsoft
is looking to unveil a large Xbox music service that will include Spotify-esque
streaming
and a la carte downloads.
Additionally, the service will have cloud storage functionality similar to that of
iTunes
and Google Music. The streaming service will cost a certain price per month, or per year, that remains unclear.
Microsoft is in negotiations with the major record labels and indies for the licensing rights, and expect to close the deals and launch the service before the end of the year.
All former Zune Music users will be migrated to the new Xbox Music service, say the sources.
Microsoft has been busy this month, introducing their own branded tablet and showing off updated to the upcoming Windows 8 operating system.