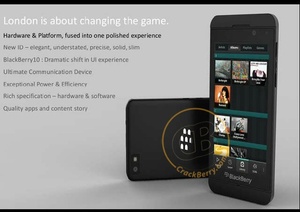 RIM, struggling to survive in the ever-evolving mobile market, will need to spend a significant sum to make sure their upcoming BlackBerry 10 even makes it into consumer's hands.
The company currently has $2.25 billion in cash, but may need to spend up to $1 billion of that cash to ensure the launch of the operating system, say certain analysts.

Barclays had a brighter outlook, claiming the cash "burn" will only be $677 million, over the next three quarters.

Other analysts believe the company will need to spend up to $400 million for research and development and another $600 million in sales.

The operating system is expected to flop, after over a year of delays.