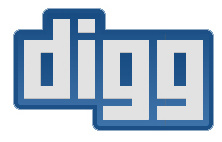 The once-popular social sharing site Digg has sold for just $500,000 this week.
Bought by Betaworks, the company had raised over $45 million since foundation, making it a huge loser for many investors.
A few of the more notable investors were Marc Andreessen, Ron Conway, and venture firm Greylock Partners.
Digg was once the go-to site for user-curated news, but was killed by sites like Reddit and even Twitter. Founder Kevin Rose, which made unpopular decisions at Digg that helped lead to its demise, saw the writing on
the wall
and left in 2011 to join Google.
Betaworks launched sites like Bit.ly and will use Digg to boost the tech for their latest startup, News.me, which is a daily news aggregator.