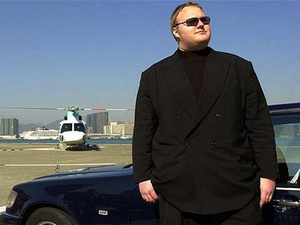 The judge presiding over the Kim Dotcom case in New Zealand has stepped down following comments he made about the U.S.
Judge David Harvey made the comment, in which he called the U.S. "the enemy" during an internet conference about copyright. Harvey is an internet law expert, and was specifically chosen for the case.

Says district court chief judge Jan-Marie Doogue: "He recognises that remarks made in the context of a paper he delivered on copyright law at a recent internet conference could reflect on his impartiality and that the appropriate response is for him to step down from the case."

Harvey's full comment, a reference to Walt Kelly, was this: "We have met the enemy and he is [the] U.S."

The case, which will begin next March, will now be heard of Judge Nevin Dawson.

Dotcom, the founder of Megaupload, was arrested earlier this year and charged with copyright infringement as the U.S. and other nations teamed up to take down the world's most popular cyberlocker.