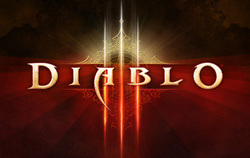 A Taiwanese teenager collapsed and died at an Internet cafe after playing
Diablo III
for 40 straight hours.
18 year-old Chuang had booked a private room at noon on July 13th, and collapsed on the morning of the 15th, after having not eaten during the entire time he was playing.

Before collapsing, an attendant found Chaung napping on his table. After she woke him, he got up, stood briefly and then fainted.

Chaung passed away after reaching the hospital.

While the cause of death is still unknown, the prolonged hours in a sedentary position, combined with no food, almost certainly led to cardiovascular problems.

Earlier this year, another young adult died in a similar fashion after playing 23 hours straight.