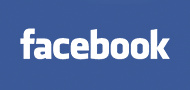 According to a new report from research firm Capstone Investments, Facebook usership has fallen again, at least in the U.S.
The same may be accurate for other major markets, as well, but growth in Asian nations has helped Facebook keep up strong overall growth numbers.
In the U.S., Facebook's user base dropped 0.7 percent over the past three months, after a 1 percent drop in the three months before that.
The investment firm used proprietary software for the report, analyzing user growth in over 200 countries.
In the U.S., Facebook has more than 50 percent market penetration, just like the company has in 23 other countries. In all but 9 of those nations, the user base fell, showing a trend.
"Facebook penetration estimates indicate that growth starts to flatten or decline once a market exceeds 50% population penetration,"
reads
the report
.
"We believe this could be an issue for future Facebook growth since we estimate that outside of Southeast Asia and some countries in Latin America, most markets are approaching 50% penetration."