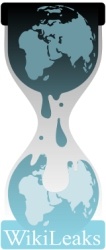 WikiLeaks.org returned to action today after being down for over a week due to a giant
DDoS
attack.
Thanks to the help of Web security company CloudFare, the site is back up, after CloudFare saw WikiLeak's plea for assistance via Twitter.
A group calling themselves 'Anti Leaks'
has taken credit
for that attack, which took down WikiLeak's main page and most mirror sites, as well.
Hacktivist group Anonymous took WikiLeak's side, opening up mirror sites and making Wiki available via
Tor
, the anonymous network. The group added:
"We are now witnessing cyber wars, with most Wikileaks sites under sustained DDoS attack over several days. On one side are Wikileaks itself and its hactivist (sic) supporters, such as Anonymous. On the other side are US Govt supporters."
Anti Leaks laughed off rumors that they are a government-backed group:
"We find the speculation that we are not behind these attacks and/or that we are CIA/NSA/FBI or even wikileaks themselves to be downright comical."