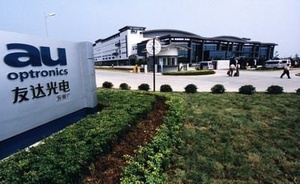 The U.S. Department of Justice is seeking $1 billion from Taiwanese display maker AU Optronics, which has been convicted of price fixing in the LCD market.
AUO, along with six other manufacturers, were found guilty in March of price-fixing in the market and being a "cartel."

So far, the other LCD makers have paid a combined $860 million in fines.

Additionally, the DOJ is demanding 10-year jail sentences for two executives of the company, Hsuan Bin Chen and Hui Hsiung, both of which have been found guilty of allowing the scheme.