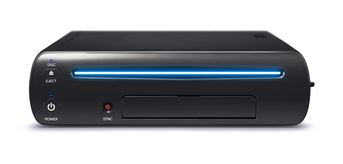 Nintendo
has confirmed it will reveal the price (for Japan) and final specs of the upcoming
Wii
U console at 3:00 am EST.
Later in the day, at 10am, the company will have a larger press event in NYC, where they are expected to reveal the price for the North American market.
The company is also expected to show off a few launch titles, including a number of 1st party titles like Mario or Zelda.
Nintendo's upcoming console is small at 1.8 inches high, 10.5 inches deep and 6.8 inches long and is powered by an IBM Power-based multi-core processor and an
AMD
Radeon-based
High Definition
GPU
.
The biggest selling point is the Wii U GamePad controller, which is a 6.2-inch tablet with full gaming controls, a camera,
NFC
and more.