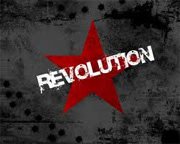 Over 30,000 usernames and passwords
have been leaked
from the popular private
torrent
tracker
RevolutionTT.
The hackers behind the attack, who call themselves "Afghanistan Hackers, leaked data via The Pirate Bay.
"From Civilized Afghan Society, of course we do have stupid Talibans also but we do have very well educated people living in beautiful Kabul City,"
reads the
NFO
with the leak.
"RevTT is hacked by Afghanistan Hackers!!!"
The torrent tracker was founded 6 years ago and is one of the larger private trackers. Private trackers require registration for access, usually via invites from other established users.
Site staff as less than helpful after the leak, banning anyone who posted about it in the site's forums. As of now, the data seems to be somewhat old, (potentially a database backup), but users should change their passwords as soon as possible to avoid unwanted usage.