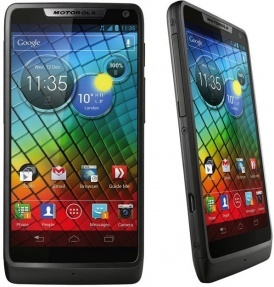 Motorola
has unveiled their first Intel-powered
Android
phone this week, the RAZR i.
The phone is almost identical to their recently revealed RAZR M, except that it is running on a new powerful
Intel
chip instead of an ARM-based equivalent.
RAZR i phones will have a 4.3-inch Super AMOLED screen with Gorilla Glass 2, run on Android 4.0.4, and feature the same Kevlar trim of Motorola's new devices.
The Intel (single-core) Atom Z2480 has a clock speed of 2GHz although it is hard to compare performance to a new Snapdragon S4 or a Tegra 3, for example, without seeing benchmarks and real-life tests.
Motorola says the device will hit the U.K., France, Germany, Argentina, Brazil and Mexico in October with no release date (if any) for U.S. consumers.