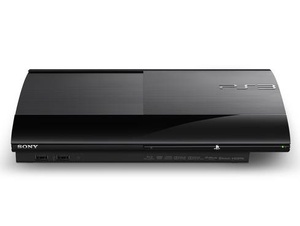 Sony
announced early this morning that a new model of the PS3 will hit stores this holiday season, along with a slightly cheaper price tag.
The two new versions will be lighter and smaller than current models.
A new 250GB model will sell for $269 and a 500GB model will sell for $300 starting September 25th. If you live in
PAL
nations like the EU, you will have a third option with 12GB flash memory instead of an HDD.
The cheaper HDD model will sell in limited edition bundle packaging and include Uncharted 3: Drake's Deception and a voucher worth $30 for DLC for the game Dust 514. The 500GB model will come with
Assassin's Creed
III. The larger HDD model will also be available in "Classic White" although the console has never been in white making the "classic" part a strange choice.
Sony says the new slim models are 25 percent slimmer than current models.