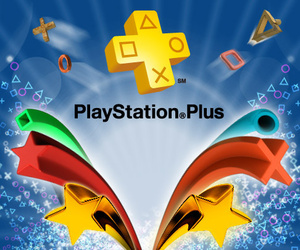 According to
Sony
, PlayStation Plus membership doubled during the week of E3 this year.
Additionally, Jack Buser, Senior Director of PlayStation digital platforms at SCEA says the PlayStation Network has seen its highest "transactional sales" quarter ever. PSN has been live for over 6 years.
If the wording was confusing, Buser was saying that more people purchased content right from PSN for the quarter ended June 30th than ever before.
At the same time, Sony unveiled the Instant Game Collection for PlayStation Plus users, which gives access to free games if you are a subscriber.
"At E3 we announced the Instant Game Collection,"
Buser added.
"That's when we focused the value proposition of the membership on the notion that if you're a member, you have access to an instant library of games. That week of E3, we saw a 2-times lift of new membership sales. It just skyrocketed."
The top downloaded games for months now have been inFamous 2,
LittleBigPlanet 2
,
Just Cause 2
,
Ratchet & Clank
All 4 One and Gotham City Imposters.