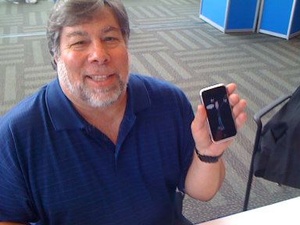 Steve Wozniak, the co-founder of
Apple
, has taken another jab at the company.
During an
interview
, the Woz was asked about his thoughts on the
iPhone 5
in which he responded:
Part of me wishes Apple had not been so arrogant and feeling like 'We're the only one with the right clue.' I wish they had made a wider version [of the iPhone 5]...I think Apple tricked itself by saying 'Oh, you can reach everything with one thumb.'

I don't see anybody having trouble using the larger screen. But Apple said that as a defensive move because everyone else had larger screens...Not all people want the same thing. A lot of people really like big screens.
As he usually is, Wozniak is of course right that Apple has become arrogant believing that consumers only want one thing and that they can provide it.
Android
and even Windows Phone offer larger screens, expendable memory, and removable batteries (for the most part), making them more consumer friendly.