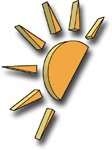 Late last week I announced a new guide for preparing Blu-ray assets to be used in a new series of AfterDawn guides for authoring Blu-ray discs. Today I'm pleased to announce that the first of those guides is finally available.
EasyBD is a line of Blu-ray authoring software sold by DVD-Logic. It features a simple and straight forward interface which makes authoring simple discs as easy as it can possibly be while also supporting almost any Blu-ray feature you can think of.
In the first lesson of our
tutorial for authoring Blu-ray discs with EasyBD
you will learn the basics of the interface by creating a simple disc with a single title featuring one video stream, one audio stream, one subtitle stream, and a handful of chapters. This lesson lays the framework for future guides which will cover more advanced features like additional audio and subtitle streams, multiple titles, and menus.