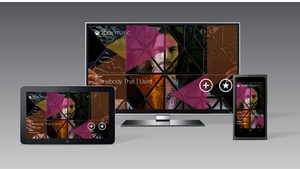 Early this morning,
Microsoft
formally announced their long-awaited Xbox Music
streaming
service.
The service will allow some Microsoft customers to stream music for free, as well as discover new artists or play full albums on-demand. You can create playlists, and create stations based on genre/artists/music type, as well, just like major rivals
Spotify
and Pandora. Additionally, the service will offer music videos, as well.
If you have a Windows Phone 8 device or an Xbox, the service will cost $10 per month for unlimited access to all 18 million songs.
The biggest catch of the service is the lack of support for existing software. The service will be available on Windows 8 and RT tablets, PCs, Windows Phone 8 and Xbox 360. Yes, you read that correctly, no Windows 7 or Windows Phone 7 support, nor Mac,
iOS
,
Android
or
Linux
.
Streaming is unlimited at launch for the first 180 days, followed by a limited 10 hours per month afterwards unless you pay for the premium subscription.