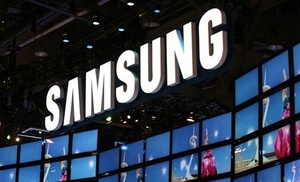 Earlier today, we reported that
Samsung
was allegedly ending its LCD contracts with
Apple
by 2013.
Samsung has quickly denied the rumor, which came from a Korea Times report citing an anonymous Samsung official. The company says the story was completely untrue and that
"Samsung Display has never tried to cut the supply for LCD panels to Apple."
Original Story:
The rift between both giants continues to widen as Samsung is reportedly cutting its LCD supply contracts with Apple. The report from the Korea Times said that Samsung has already cut its LCD shipments to Apple in recent months, but will cease shipping LCD screens to the iPad-maker in 2013.

Samsung was the largest supplier of LCD screens to Apple in the first half of 2012, topping 15 million screens, somewhat ahead of LG Display's 12.5 million. In the third quarter however, Samsung shipped less than 3 million LCDs to Apple, and is expected to ship only around 1.5 million LCD screens in the fourth quarter.

According to the Korea Times report, Samsung's move to cut Apple off from its LCD business completely stems from an industry rumor indicating that Apple is seriously considering moving chip production away from Samsung. The Korean firm currently supplies the custom chips that power Apple's mobile devices, but reports suggest that Apple will tap Taiwan Semiconductor Manufacturing Co in the near future to replace Samsung.

Given that Samsung will lose considerable revenue from terminating the LCD supply contracts with Apple, the company is instead betting on supplying the LCD screens to its own mobile divisions, as well as increasing supply to Amazon, which sells the Kindle Fire HD tablet.